Shopping Cart
Your Cart is Empty
There was an error with PayPal
Click here to try again
Thank you for your business!
You should be receiving an order confirmation from Paypal shortly.
Exit Shopping Cart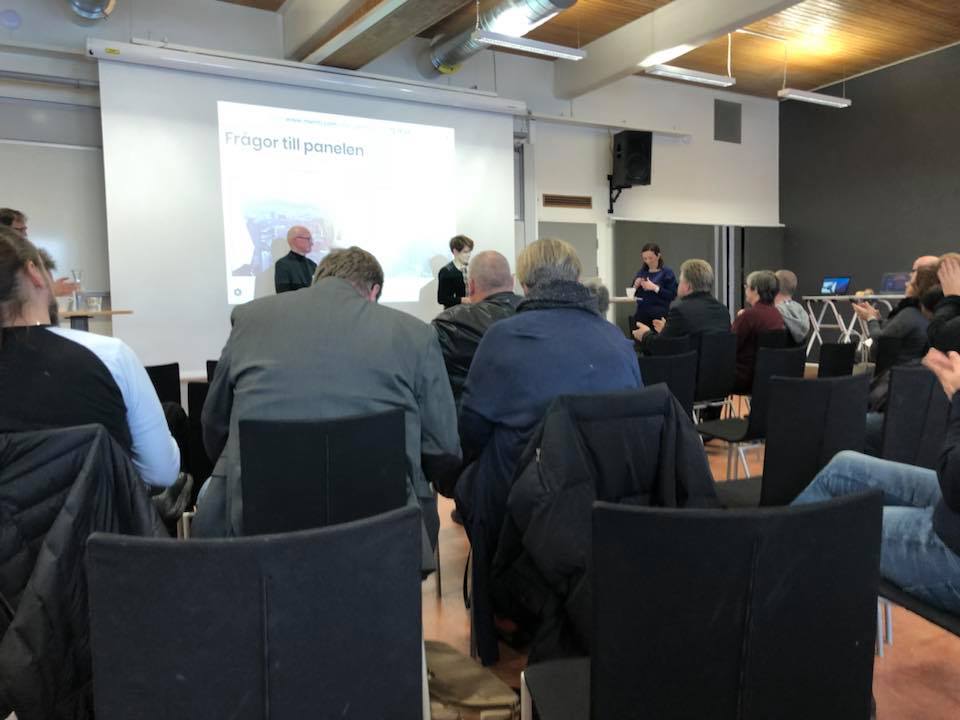 Learn Swedish!
Learning Swedish will definitely facilitate the business start-up process here in Sweden! For example, the tax office, in collaboration with Arbetsförmedlingen, usually organise meetings on how to start a business in Sweden. Unfortunately, these meetings are usually in Swedish. Thus, you need to have a basic Swedish knowledge to fully make use of such meetings. This shouldn't scare you off! Yes it is challenging to learn a new language but you can bare with us that starting a business in any part of the world is challenging despite language barriers, right? Simply believe in yourself and embrace the challenges... Don't wait for tomorrow, and above all, be yourself because everyone else is already taken!
That notwithstanding, Sweden offers massive help to immigrants upon arrival. The language courses are usually free of charge. Swedish has some similarities to Norwegian and Danish. Thus, persons from the Nordic countries find it easier to fully grasp this language and adapt in Sweden. Moreover, if you are an English speaker, it might not take long before you start making meaningful meanings out of some of the Swedish wordings!
Employing Workers:
Starting a business is exciting. But it feels more exciting when you start considering the option of hiring someone…BUT Wait a minute and think before doing this! Sweden has laws governing employment which every employer MUST respect. Read as much as you can on Swedish employment rules and regulations as it could be quite costly to a business to fire an employee later on for instance. Employments are usually offered indefinitely unless stated otherwise in the employment contracts. Moreover,it is important that you obtain your workers legally. Employing "black" might appear cheap and appealing at the beginning but could be very costly to your business in the long run. More information can be found in the document entitled "LAS" or "Lagen om Anställningsskydd".
Employing the services of freelancers or other sole traders might be a great alternative to permanent employment. Everyone is surrounded by persons who are talented in different fields. Ask them if they can offer freelance services to your company for a fee or simply to boost their CVs. Consider the option of recruiting the services of interns, but you should have specific skills to offer to applicants as well. Don't just be an exploitative employer who wants to freely tap out skills from individuals while they gain nothing in return.
Setting goal (s), Company Growth & Financing:
As an entrepreneur, it is vital that you set daily, weekly, monthly and yearly goals. You always have to bear in mind that you are responsible for every aspect of your business - its success or failure solely depends on your management. Market your business as much as you can. Administrative tasks will definitely be a daily part of your duties. Make adequate use of social medial platforms, emails and even cold calling to reach out to customers and/or potential customers. Join professional organisations. Focuses on building your network! Endeavour to attend seminars or conferences relating to your line of service. Surround yourself with other entrepreneurs especially those offering similar services or selling same products. Above all, get a mentor(s) who can table advice on specific areas such as company financing, etc. Vinova, Almiföretagspartner, EKN, and Sida are financing options to be considered in Sweden. Some obtain financial aid and other forms of help from friends, family members amongst others.
Written by:
Euphrasia Gorgoglione
SwedAfrica - Better Business Sweden & Africa
Email: [email protected]
www.swedafrica.com
Follow us on Facebook, LinkedIn & Instagram!
Categories: None
/